Experience an easier way to do your banking.
Free up time for the things that matter most.
24/7 online and mobile banking
Easy ATM access
Earns dividends
A checking account with plenty of benefits and less hassle
Life gets busy and it's easy to get behind schedule. That's why Michigan First has designed a checking account that helps you manage your money more efficiently. Pay bills online in minutes, make quick purchases with a free debit card, and find an ATM around almost any corner. With no monthly fee*, you'll save valuable dollars as well as precious time.
Earn up to 0.1% in dividends on deposits
Free Mastercard® Debit/ATM Card
Access to over 30,000 surcharge-free ATMs (over 1,600 in Michigan)
Free online and mobile banking
24/7 service through our 365 Live Call Center
Pay bills electronically
Write an unlimited number of checks
Enjoy MoneyNow Overdraft Protection
Age for this account is 18 or older. Ages 13-17 can open an account with a parent or guardian
Is Your Card Contactless? If your card has this symbol on the back, you can tap to pay. If you have questions about contactless cards, please call our 365 Live Team at 800.664.3828.
* Minimum account aggregate balance of $100 required to avoid additional fee of $3/month.
Premier Checking Account Dividends
| APY1 | Dividend Rate | Daily Balance |
| --- | --- | --- |
| 0.00% | 0.00% | $1 to $10,000 |
| 0.10% | 0.10% | $10,000.01 and up |
1APY = Annual Percentage Yield. Minimum balances listed is to open an account and to earn the advertised APY. All dividends and APYs are accurate as of today, and subject to change at any time. Fees may reduce earnings on accounts. For current dividends, please contact us.
Debit Card Designs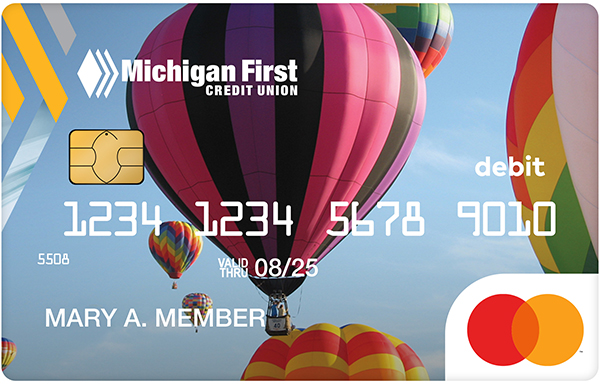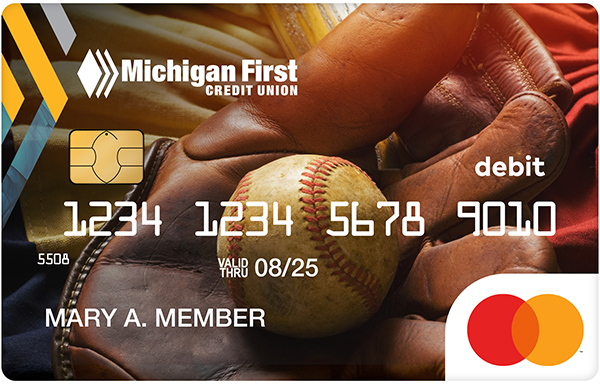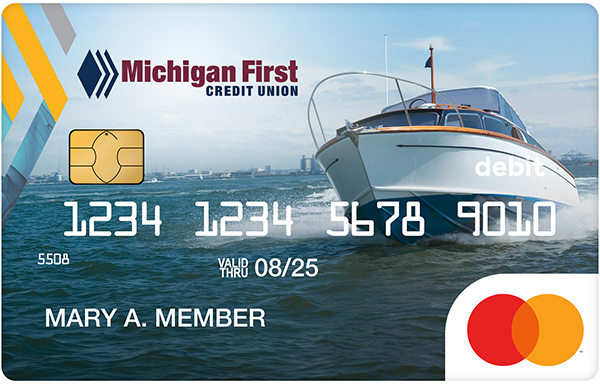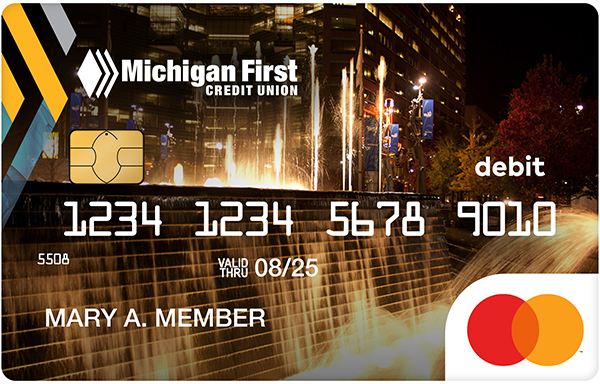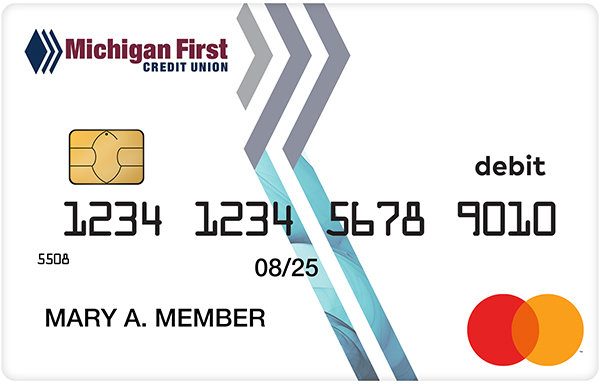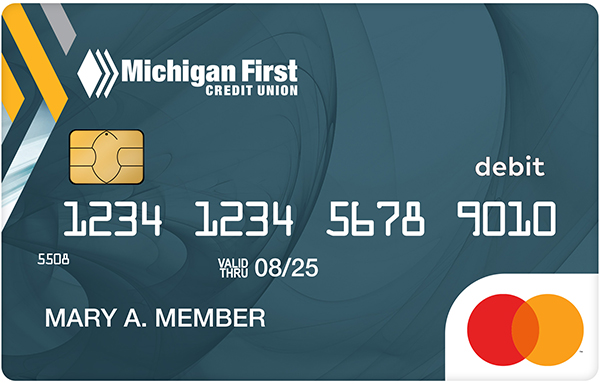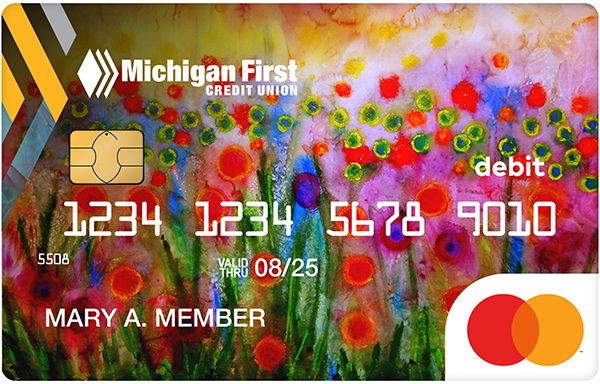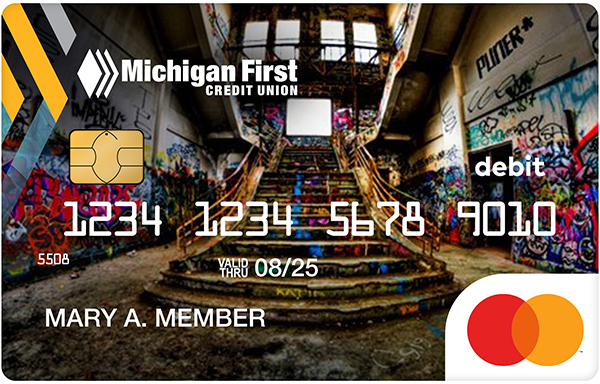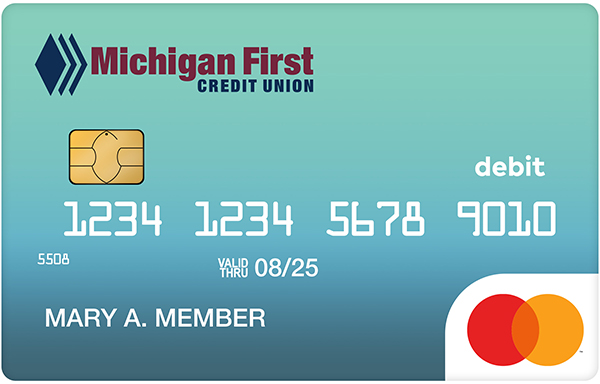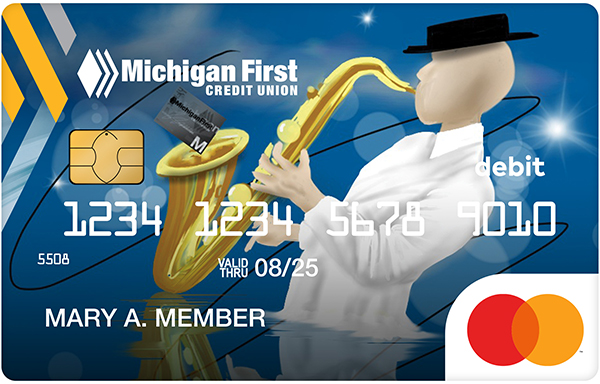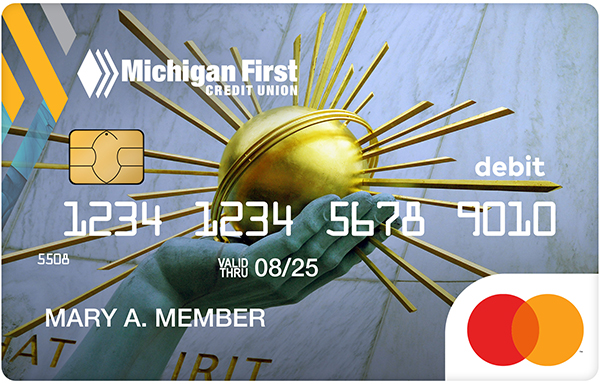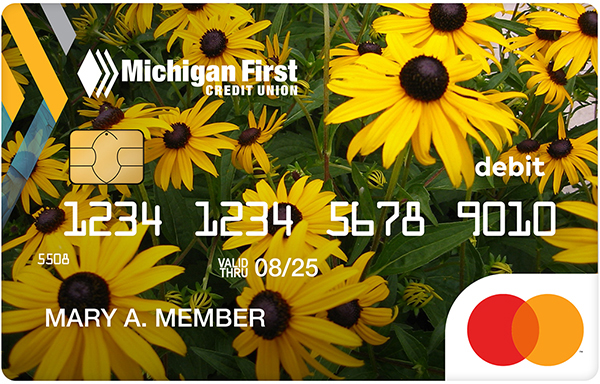 Michigan First is a full-service credit union with branches that are easily accessible around Metro Detroit, Grand Rapids and mid-Michigan.
Resources at your fingertips